Our Online courses can now be accessed in 3 ways
1. Full purchase of the course through the shop located at www.fawcourses.com
2. Via a venue code issued by an FAW representative.
3. A course code issued by an FAW representative.
Below is a guide on how to access a course via each method
1. Go to www.fawcourses.com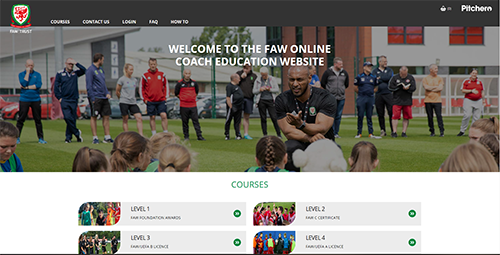 2. Select from the following courses:
FAW Football Leaders
FAW First Aid Course
FAW Safeguarding Course
FAW Coaching Footballers with a Disability
FAW Goalkeepers Award
FAW Futsal Award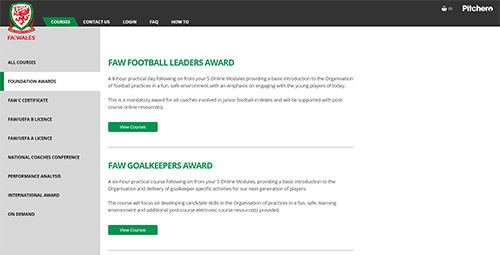 3. Select your region, location and the date most convenient to you, then click buy now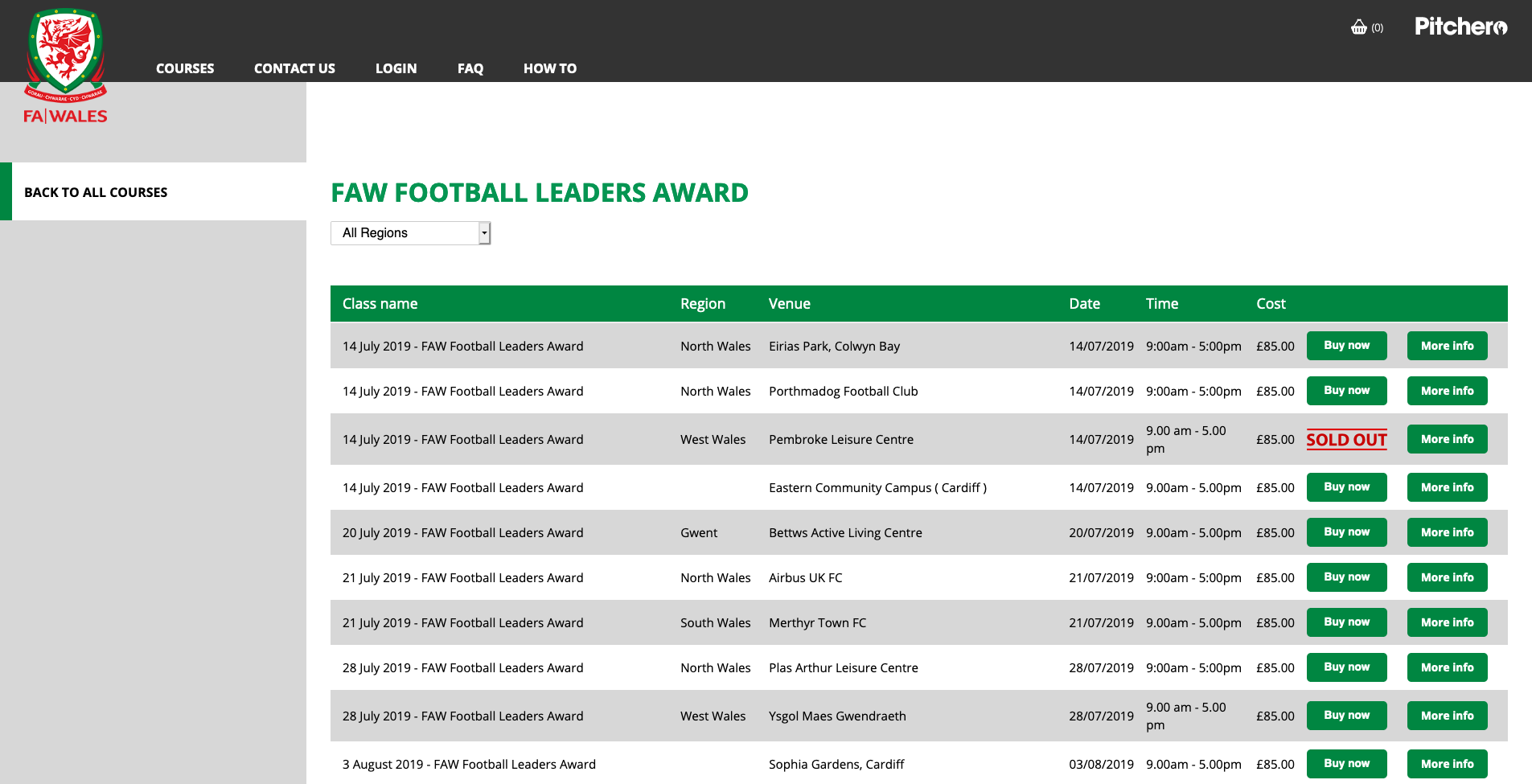 4. Follow the on-screen instructions to complete the purchase process and access your course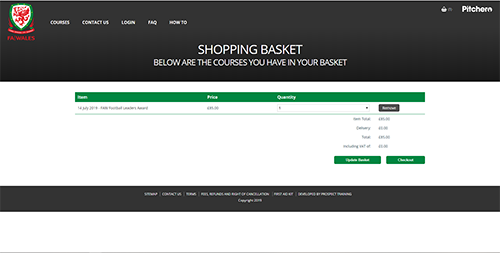 Venue registration code or course code registration
1. If you have a venue registration code or course code, go to www.fawcourses.com and click the login button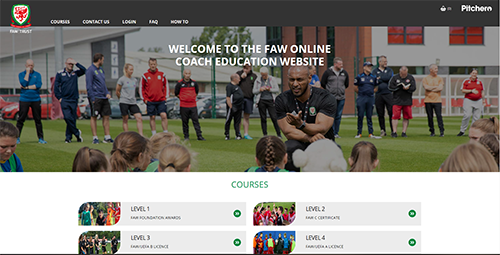 2. On the login screen, click register your account now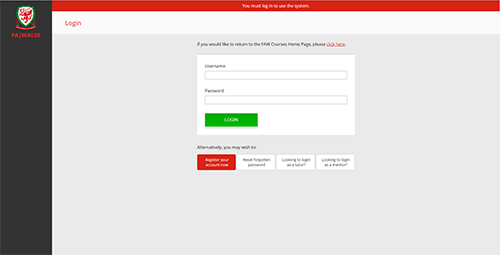 3. Complete the registration details and click complete registration.
Please note: If you have completed the registration form using a venue code, the FAW administration team will need to confirm your registration before you can access your online course. If you have registered using a course code you will automatically have access to your online courses.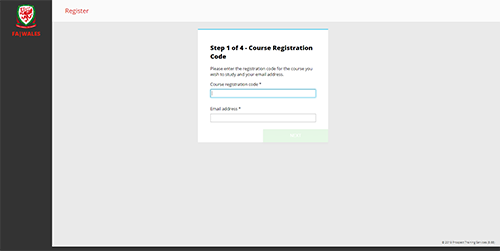 1. Once logged in, click on the courses tab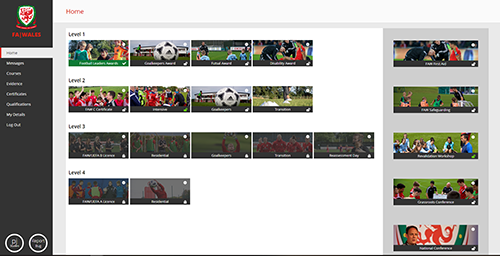 2. Click on the course title (in blue) to load your course and its learning modules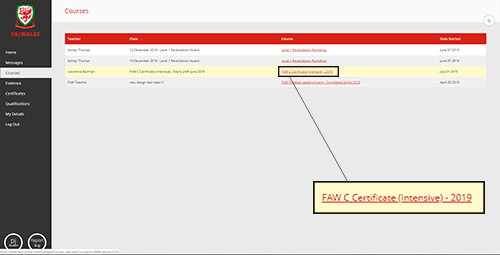 3. Click launch topic (next to the module title). This will open the online module
Please note: all courses are locked and must be completed in sequential order.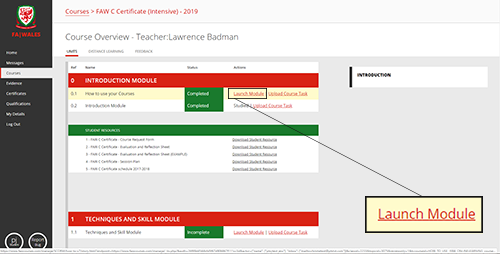 Menu Bar

Messages is where you will need to check for direct messages from your teacher - they may be giving your an update of something, or setting your homework.
Courses allows access to all courses you have assigned to you.
Evidence - some courses require you to submit evidence, this can be here
Certificates will become available once you have completed a course. You will be able to view and print any certificates you have achieved from, here.
Qualifications - your qualifications are stored here, you can also add previous courses you have attended
Reports you can select a course you have worked on and view your progress.
Preferences - Allows you to access your details and change you password
Logout - exits you from the learning system